F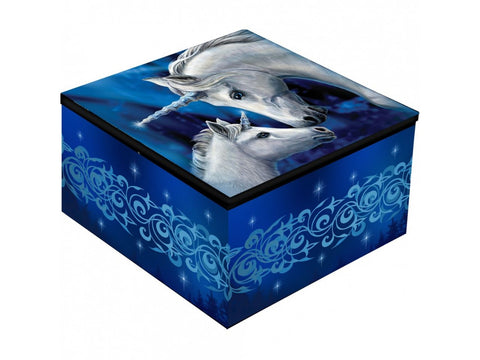 Sacred Love Mirror Box
Exclusively available from Nemesis Now's Premium high-quality wholesale collection, this enchanting mirror box come from the imagination of internationally famous wildlife and Fantasy artist Lisa Parker.
Two white Unicorns gaze into each other's eyes – a mare and her foal. As they touch noses lovingly, the tips of their spiraling horns light up. Behind them, a magical forest can be indistinctly made out in the night. A mirror sits inside of the box's lid.
Approx 10cm.
Buying from Labyrinth is helping support a small business in Grimsby.
---