F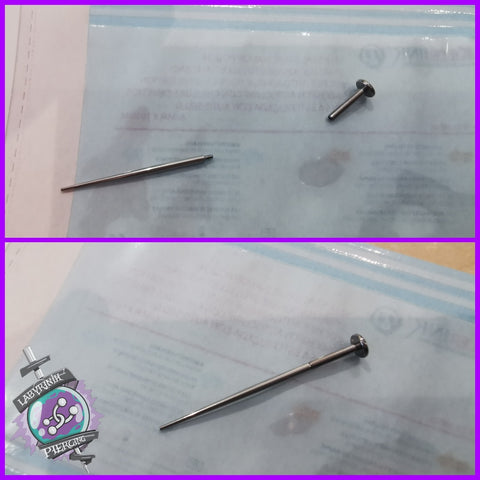 1.2mm internally threading pin for labrets.
This is a 1.2mm or 1.6mm pin to shrew inside internally threaded labret bars to make inserting them into the piercing easier. 
Perfect for children's earrings (1.2mm) or navel bars (1.6mm)
Helps jewellery insertion due to the tapered end. 
Reusable. 
Comes pre-sterilised and packaged. 
None returnable. 
---